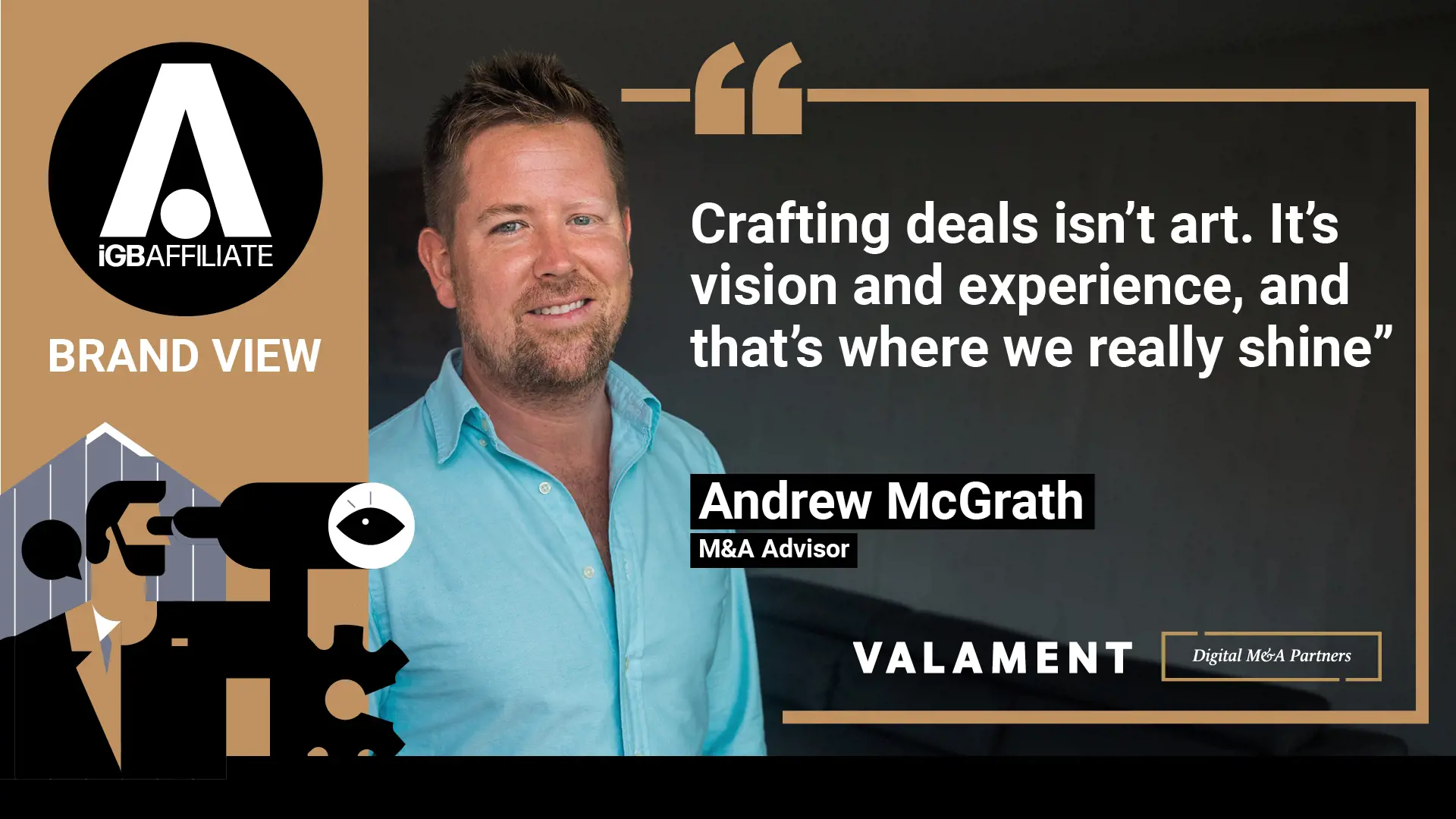 For many affiliates, adapting to regulatory headwinds and intensifying competition means a complete reconfiguration of their business model where the bottom line just isn't as attractive to them anymore. Andrew McGrath, of digital M&A advisory Valament, talks to iGB Affiliate about how these businesses can maximise opportunities in this toughening environment.
Despite significant consolidation in the igaming affiliate space in recent years, there are still plenty of prospective sellers which have not been through the M&A process before, and as such, might not know what to expect. Others will have been through multiple exits, and will be better prepared to engage with a buyer, from having their financials and key company data in order, to having shareholder consensus regarding potential price range and deal structure.
Whether a seller is experienced or navigating M&A for the first time, every deal is unique, and maintaining effective communication and momentum throughout deal flow is key to success. "Which is where we come in", according to Andrew McGrath, digital M&A specialist at Valament M&A advisory: "Valament's job is to understand a seller's business and industry through and through, connect them with a reputable buyer, and ensure smooth, reliable, and transparent deal flow from start to finish."
Connecting buyers and sellers across a spectrum of industries – from igaming and crypto affiliates, to ad-tech platforms and PPC agencies, to games development studios and aggregator platforms, to data centres and domain registrars – requires a lot of reach and multi-disciplinary expertise. "It's crucial for an M&A advisory to understand the industry-specific circumstances companies are facing" says McGrath. He points to many igaming industry deals Valament has brokered in recent years which have come about as ever-changing regulatory landscapes put pressure on businesses to adapt, or close shop.
"Some enterprises anticipate the hurdles, and understand their options are to either adapt or sell-out before the going gets tough. Others suddenly find themselves facing a host of compliance hurdles they knew were coming but never really prepared for. There are many reasons shareholders might conclude that an exit is a win-win scenario for them, but these have been particularly common in the igaming vertical in recent years".
M&A & market consolidation
All of which brings an M&A advisory with a deep well of experience like Valament into the picture. The cost of a restructure and the time and effort involved is significant. Having spent years building their businesses from the ground up, clever founders and shareholders understand that an exit represents an opportunity to de-risk and lock in a couple of years worth of future profits.
It is readily apparent that the igaming affiliate space is dynamic, not just in terms of the mechanics and strategies underpinning successful affiliate businesses and the constantly evolving challenges they face, but also in terms of the M&A landscape itself.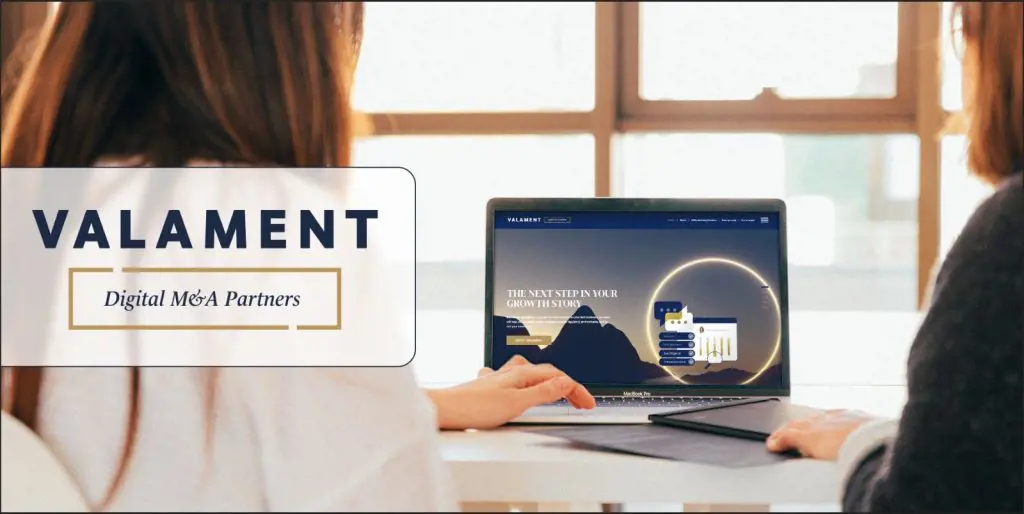 According to McGrath, much of the space has consolidated over the years, primarily as a result of super affiliates growing their portfolios through M&A, which has seen competition rapidly increasing for the smaller guys. This isn't just "because the bigger players are getting harder to beat" but also because the "bigger guys aren't as M&A hungry as they have been in years past". He explains: "The super affiliates have grown their portfolios" says McGrath. "They're present in the markets they wanted to be in and they're dominating the keywords they're after." It all adds up to a much easier time for the big fish, who have redundancy built into their portfolios and business models, and a more perilous experience for the little guys who are often highly reliant on one or two sites and a handful of keywords.
These are the conditions which have driven smaller affiliates into the hands of larger ones, and ultimately also, what has created the saturation at the super-affiliate level which has driven down buy-side demand.
Quantity or quality?
Everything is driven by a need to keep investors happy and stock prices trending upward, which has often inadvertently incentivised these super affiliates to prioritise quantity over quality. What's the result of this? Well, says McGrath: "Huge underperforming portfolios which ultimately buckle under their own weight."
He continues: "There just isn't enough manpower and talent to manage them in any kind of optimal way. It's one of the reasons the M&A space is seeing much less appetite on the buy-side and substantially lower price multiples than in years past." This often comes as a surprise to industry veterans and affiliates who still expect price multiples to be where they were between 2015-19. "They're just now becoming aware that super affiliates are struggling to manage their current portfolios, and that this translates to lower appetite for acquisitions" notes McGrath.
Indeed, he continues: "In some cases super-affiliates are actually looking to sell off a lot of these run-of-the-mill exact-match affiliate assets even if it means selling for a whole lot less than they and everyone else expected. Fire sale prices, in some cases, and still, there will be few credible buyers circling…"
Good reputations, strong synergies, great deals
A wise man once said: "Reputation is hard won and easily lost." Core to Valament's philosophy and approach is ensuring that trust, transparency and crystal clear communication are at the heart of each and every relationship, both external and internal.
"As anyone in this industry will tell you" says McGrath, "reputation is everything. Good reputations are earned through clear communication, honest brokerage, and ultimately by matching the right seller with the right buyer, and vice versa."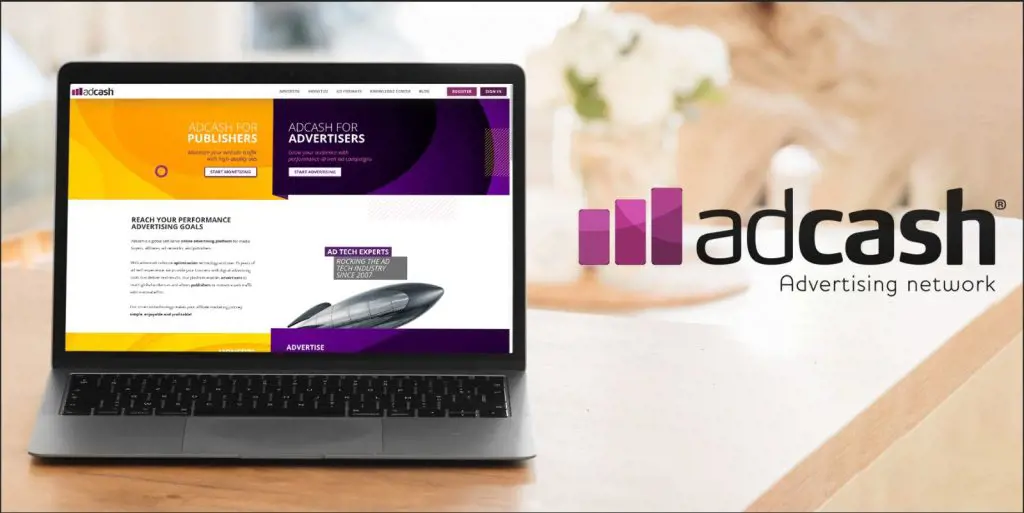 "There's no better example than the deal we brokered with AdCash" McGrath says of the leading Estonia-based global advertising platform Valament successfully chaperoned through the M&A process in 2022. "Here we had this fantastic ad tech business eyeing an exit, and a perfect buyer looking to get into the ad tech space. The professional and philosophical synergies were palpable, and their views on how to achieve growth together were in lockstep. This was one of those beautifully balanced deals made in M&A heaven." The key is to identify where there are strong professional and philosophical synergies and where the prospects for growth and a bright future together are clear. The best deals leverage those synergies for improved operational efficiency, cost savings, and a serious boost to competitiveness.
Next steps: exploring M&A
Buy-side mandates are typically crystal clear regarding the volume of capital they intend to deploy and the markets and verticals they intend for it to be deployed in. M&A advisories like Valament execute on these mandates by leveraging industry-specific expertise to identify, deliver and create value for their buy-side clients.
The M&A world can often have a bad name and be fraught with processes that can take months, and sometimes years. How, we ask McGrath, does Valament mitigate against 'deal fatigue'?
"Sure, some deals can be complex and require a lot of work to get over the finish line. But the opposite can also be true. If you can get a deal done inside of a month," he notes, with a shrug, "isn't that better than letting the process drag on unnecessarily for a whole quarter, just because that's how it is?
One thing which helps us truly connect with our clients is that we're all entrepreneurs too. We live, eat and breathe the agile mindset. So our interests are overwhelmingly aligned when it comes to valuing our collective time. Our job is to guide sellers through the deal-flow process and ensure as smooth and efficient an experience as possible, whether it's big and complex deal, or a quick and obvious one."
As McGrath explains, there's a holistic and highly personal approach to the M&A process which Valament espouses as a core philosophy vis-a-vis its clientele. "Our clients don't just retain us because of the world-class M&A opportunities we present, but also, crucially, because we speak their language." explains McGrath.
"Whether we're talking about buy-side or sell-side, there's pure entrepreneurial ambition and spirit there. I think that's what sets us apart from the pack; we're there with our clients every step of the way, shouldering the pressure of monumental ambition and celebrating the wins as if they were our own. Because to us, your win is ours too."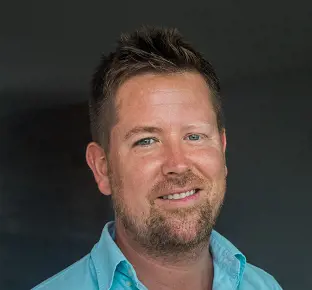 Andrew McGrath
is a specialist in strategic investments in the affiliate publishing and advertising technology sectors. Andrew draws on his rich experience in M&A to advise business owners on all aspects of deal flow, from agreement structuring through to due diligence, legal and integration planning.
Back to The Top